PROPANE REGULATORY COMPLIANCE
SIMPLIFIED
P3 helps hundreds of marketers across the US reduce risk, save money, and increase efficiency.
REQUEST A DEMO
P3 Mobile App
P3 Mobile helps propane marketers increase their operational efficiency and can reduce safety documentation error rates from 30% plus to under 5% in just two weeks.
MORE DETAILS
Safety Training
P3's propane safety experts are the top trainers in the nation, offering hands-on field training, classroom training, and more to meet regulatory requirements and improve performance.
GET INFO
Policies & Procedures
Specialized Policies & Procedures Manuals are designed to integrate seamlessly with your daily operations to reduce risk and maintain a safe work environment.
LEARN MORE
Safety Documentation and Reporting Software
The P3 Compliance System and P3 Mobile App do not only help marketers complete documentation with greater accuracy, but also flag inspections that need follow-up and create critical management reports for cathodic inspections, DOT cylinder requalifications, regulator replacements, NFPA 58 requirements, and more.
Use real-time data input to identify areas for improvement in the field and provide instant feedback to service technicians completing leak checks, flow and lock-up tests, and more.
Input error reduction automatically alerts the user when inspection fields are incomplete or noncompliant, then provides an explanation of the NFPA code in question for reference.
Get a quick snapshot of your team's performance. Technician flash reports show performance progress, and compliance reports present your safety documentation success rate.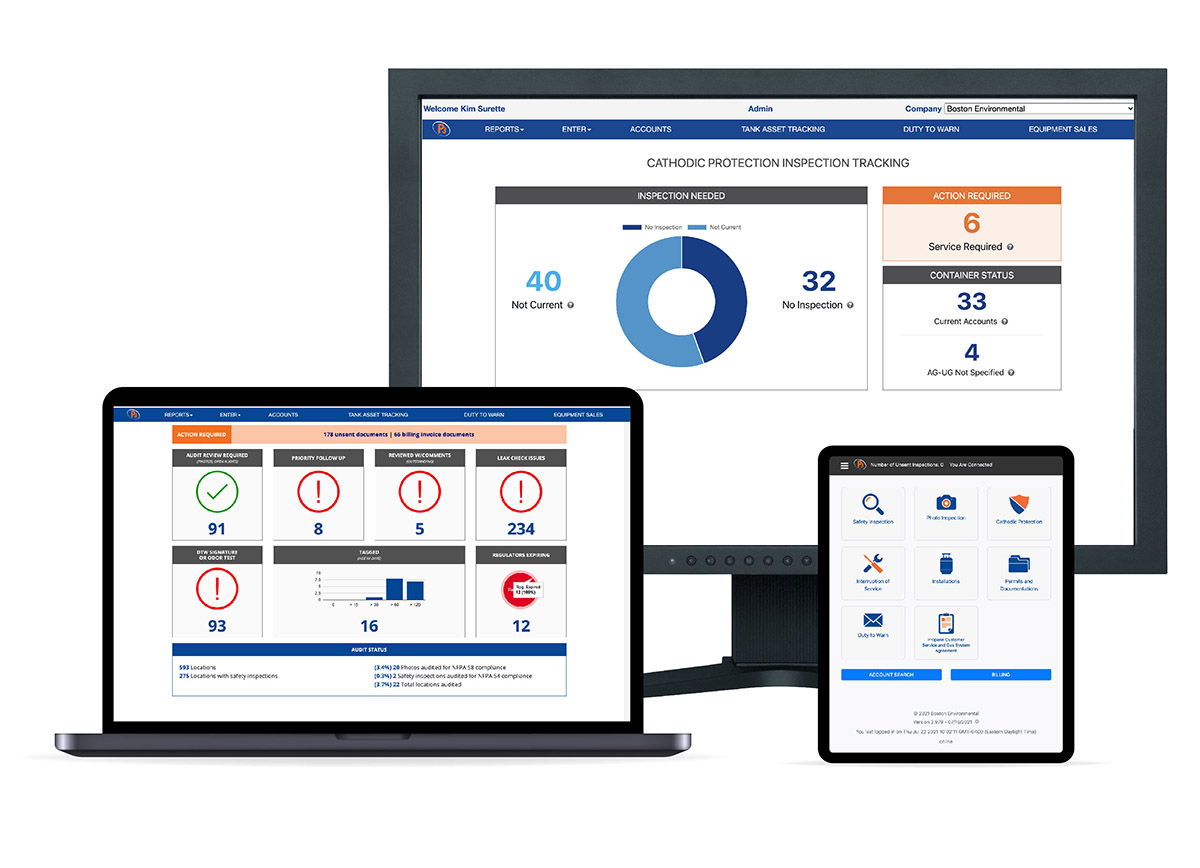 GET FREE DEMO