ALL THE TOOLS YOU NEED

TO NAVIGATE PROPANE SAFETY REQUIREMENTS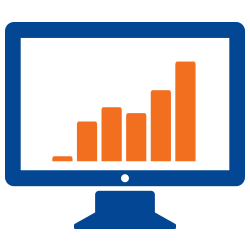 FORMS & MANAGEMENT REPORTS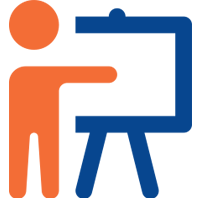 TRAINING & DATA ENTRY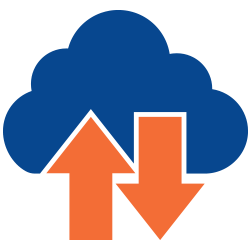 ELECTRONIC STORAGE & RETRIEVAL
MOBILE PLATFORM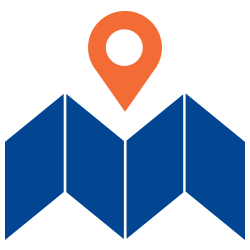 REMOTE AUDITING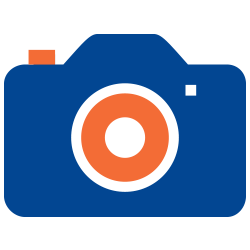 PHOTO REVIEW PROCESS

NPGA-ENDORSED AFFINITY PROGRAM PROVIDER
STORE, RETRIEVE, AND ELECTRONICALLY AUDIT
Correct Safety Documentation Reduces Risk
The P3 Compliance System provides clients all the tools they need for success. The cloud-based platform includes Error Recognition Technology that analyzes documentation for accuracy and completeness, flags inspections that need follow-up, and creates critical management reports for cathodic inspections, DOT cylinder requalifications, regulator replacements, NFPA 58 requirements, and much more.
Compliance System Process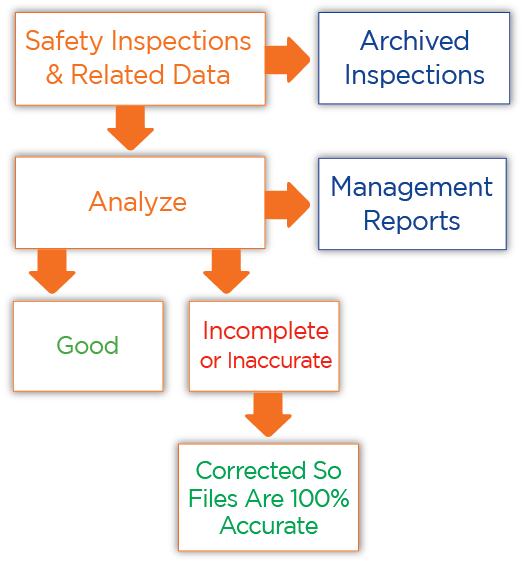 MOBILE SAFETY INSPECTIONS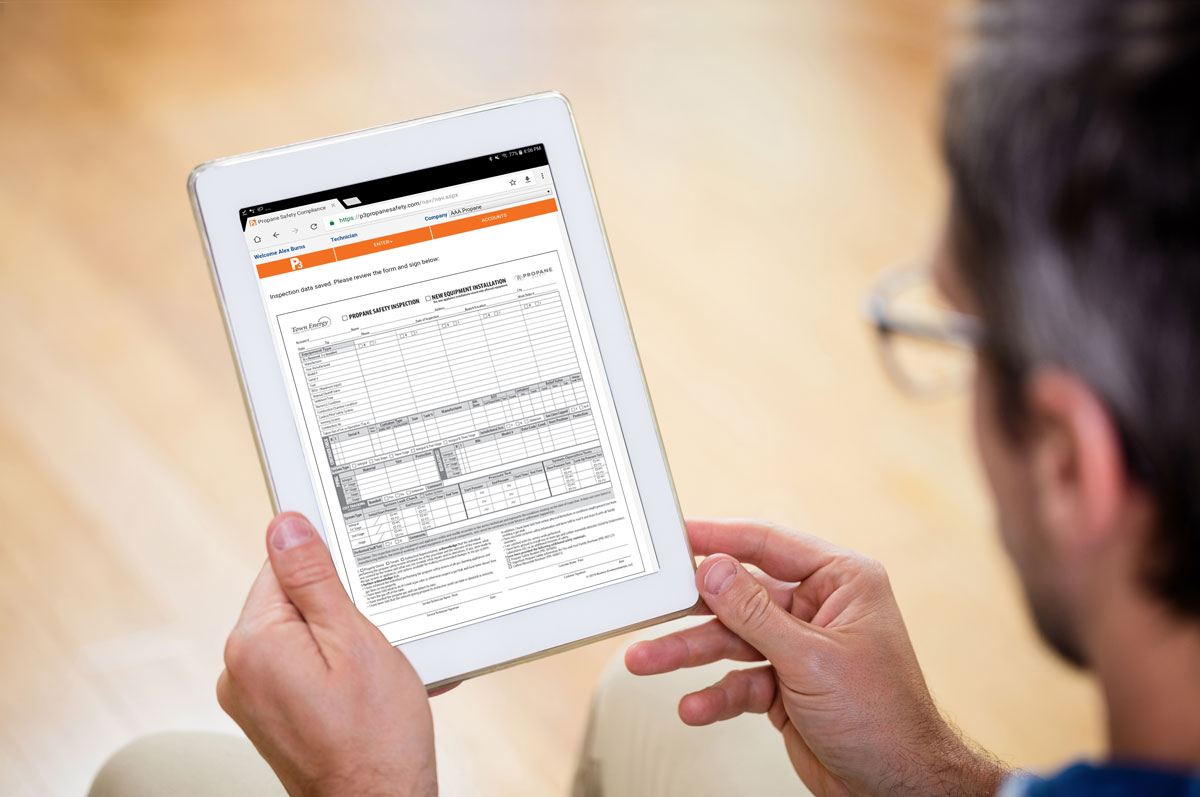 The future is now. The P3 Mobile Application Service is the new industry standard for completing safety inspections. On P3 Mobile, safety inspections are completed faster and with greater accuracy and completeness.
GET A FREE PILOT
WHY PROPANE MARKETERS LOVE IT
Reduces errors and omissions
Protects your company with more accurate and complete documentation
Increases capacity
Creates more billable hours
WHY TECHNICIANS LOVE IT
Increases efficiency
Reduces paperwork error rate
Tracks follow-ups
Evaluates training needs
Support technicians, promote better field performance, and improve overall efficiencies at your propane company.
PHOTO REVIEW PROCESS
Correct Safety Documentation Reduces Risk
The Compliance System's photo review process is a new industry standard praised by insurers and marketers alike. Photos of customer tank sets and systems are uploaded into the database to document compliance with NFPA 54 and 58 requirements. In-office review will increase efficiency, provide technician feedback, and guarantee liability protection.

THE HIDDEN COST

OF INACCURATE DOCUMENTATION
The cost of inaccurate and incomplete forms can add up. Inaccurate safety inspections entered into the P3 Compliance System represent 30% of the total forms entered. Comprehensive training services paired with P3's analysis features can significantly reduce the risk of errors and save you money.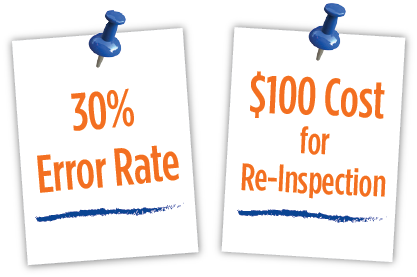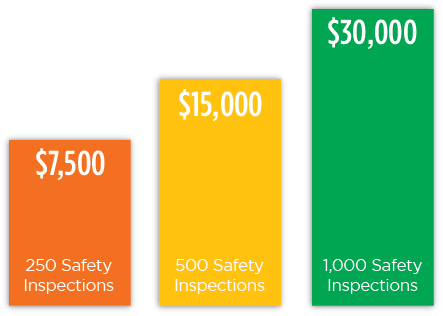 Discover how the P3 Compliance System can help reduce risk and improve your company's documentation operations. Contact us to start a FREE no-obligation trial.